The menu possibilities are endless...
---
At Island Girl Catering we let the season and the local ingredients dictate the menu. That being said, if you want Boeuf Bourguignon in the middle of summer, you will have the best darned grass-fed beef with local onions, carrots, herbs, and maybe even some fresh foraged mushrooms, over a pillow-y pile of mashed potatoes, harvested just around the corner.
Let Chef Genevieve create an inspired menu that will have your guests raving for weeks, no matter the occasion!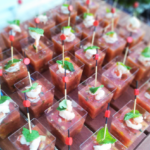 Latin-inspired Cocktail Party
---
Butler Passed Hors D'Oeuvres
---
chimichurri shrimp
gazpacho shooters
jerk chicken empanadas w/ mango chutney
ceviche on plantain chips
Cotija cheese arepas
media noche mini sandwiches
dulce de leche cheesecake bites
chocolate coconut cream tartlets
rum-soaked pineapple skewers
Event Dinner
---
Green Garden Salad
local greens, cucumber, radish, tomato, pickled red onions, citrus vinaigrette
Warm-spiced Chicken w/ Island Girl Tropical Relish
local, pasture raised chicken, cumin, coriander, paprika
Hand-carved Beef Tenderloin
local, grass-fed, au poivre jus
Crispy Smashed Potatoes
garlic, rosemary, lemon, sea salt
Roasted Vegetables
fresh from the Farmers Market
Lemon Almond Torta
fresh whipped cream, lemon syrup
Summer Wedding Reception
---
Local, Artisan Cheese & Charcuterie Boards
honey & jams - fresh & dried fruits - nuts & pickles
seasonal crudité - assorted dips
specialty crackers & fresh baked breads
---
Buffet Dinner
Green Salad w/ farmers market finds, lemon honey vinaigrette
Watermelon & Feta w/ local greens, fresh mint
Baked Bahamian Mac n Cheese
Pan-seared Fresh Catch Fish w/ Island Girl tropical relish
Herb-rubbed Grass-fed Beef w/ balsamic jus
---
Sweet Bites
mini lemon blueberry cakes
chocolate covered strawberries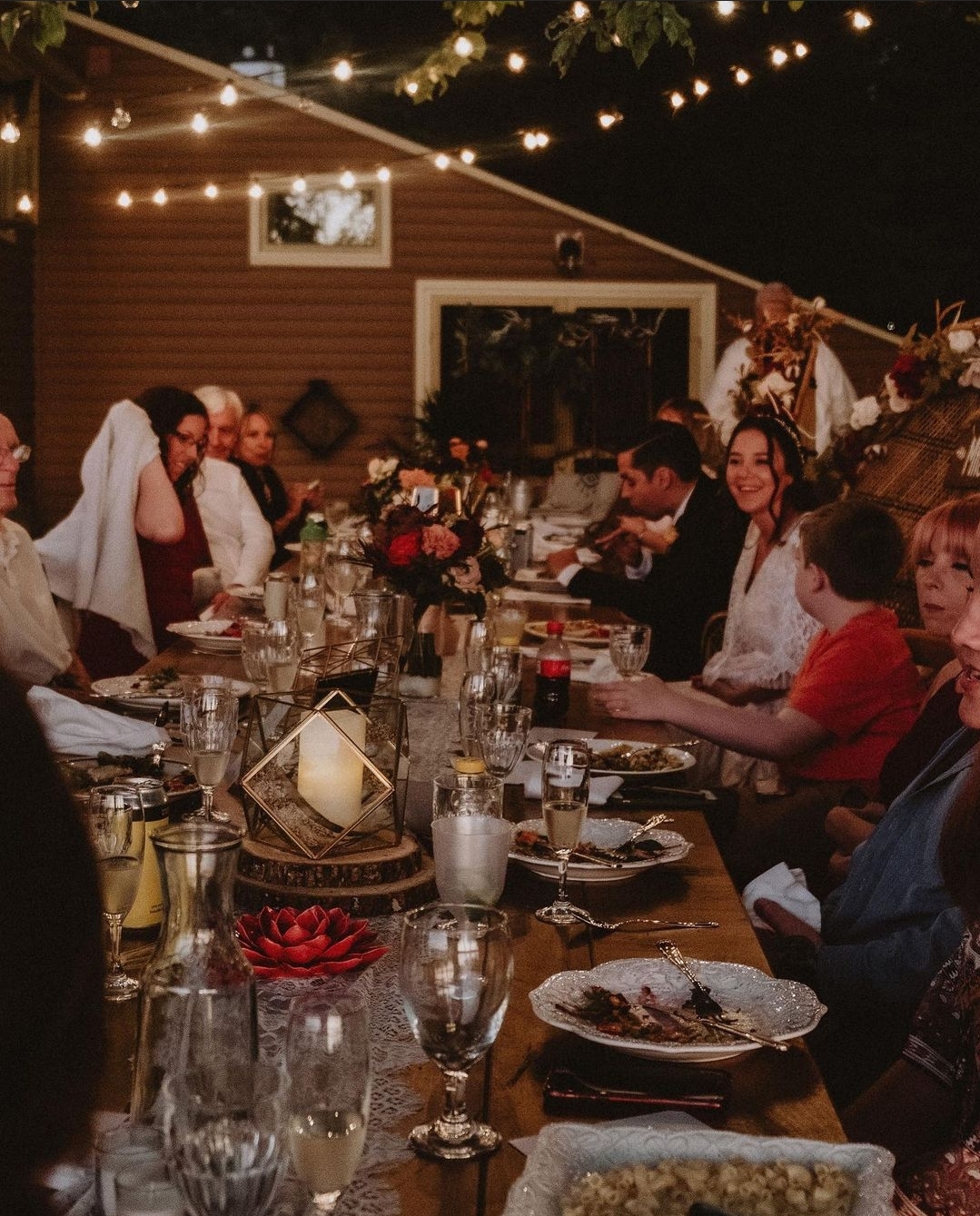 Corporate Luncheon
---
Fall Salad
local greens, roasted beets, and goat cheese, burnt orange vinaigrette
Apple-glazed Pork Tenderloin
Berkshire heritage pork, local apples, cipollini onions, Dartmouth Orchards apple cider jus
Balsamic Lamb Roast
grass-fed lamb loin, fresh mint
Roasted Root Vegetables
carrots, Macomber turnips, rutabaga
Potato Rosti
yellow potatoes, sweet potatoes
Apple Tarte Tatin
caramelized apples, flakey crust, Chantilly cream
Plan your next event...
Choose your guest list. Pick the date. Send us an email or give us a shout...